Rixty is a tangle created by Maria Thomas for Rick Roberts on his sixtieth birthday. This
is the basic step out for it.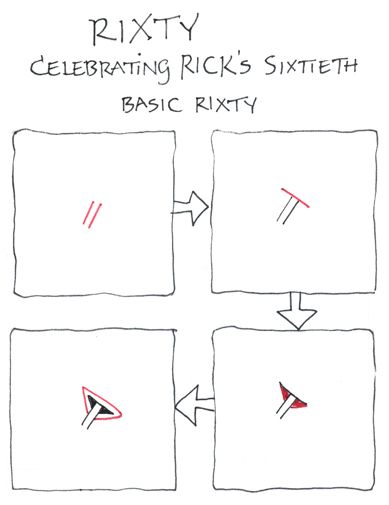 I did two tiles - the first was a frolic - Rixty doing Sixty on the Hollibaugh Highway. I used Rixty, Hollibaugh, Chainging and Printemps.
This one was a pyramid of Rixty within Rixty holding Meer.